Arctic Storm Freeze Spray
2
Request a Sample
Your Sample Request
Arctic Storm Freeze Spray
*=required field
TDS
MSDS (ANSI)
SDS (GHS)
Arctic Storm Freeze Spray
Arctic Storm™ Freeze Spray is specifically designed for cooling large areas of a printed circuit board at once to locate thermally intermittent sections. Utilizing an ultra-low global warming potential coolant, this product offers the best cooling possible with the lowest global warming impact available. Arctic Storm™ Freeze Spray is nonflammable, residue-free and provides very fast cooling action.
Features & Benefits
Very wide spray for cooling a large area at once
Rapidly cools components to -49 °F/-45 °C
Filtered to 0.2 microns - Ultra high purity
Low GWP of <1 - Low global warming impact when compared to typical freeze sprays
Plastic Safe - Will not harm plastics when liquid is sprayed onto circuits
Non-Flammable - Safe to be used around electronics
Low Toxicity - Safe to be used in a well ventilated area
Filtered to 0.2 microns - Ultra high purity, cleanest spray
Short Atmospheric lifetime - Material will break down and be eliminated from the atmosphere quickly
Applications
Cool Equipment for Testing
Dissipate Heat While Soldering or Desoldering
Isolate Thermal Intermittent Components
Test Circuit Traces for Continuity and Stress Fractures
Track Intermittent Failures and Shorts
TDS
MSDS
(ANSI)
SDS (GHS)
Categories
| | |
| --- | --- |
| Shipping Name | Consumer Commodity ORM-D |
Articles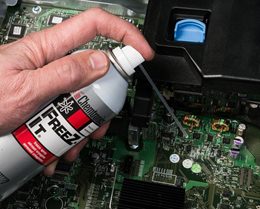 Ultimate Guide to Diagnostic Freeze Spray
Diagnosing and repairing electronics can be painstaking and sometimes frustrating work. Problems can be intermittent, with the faulty area on the PCB difficult to locate. Freeze spray is an essential tool, because it helps identify faulty components, solder joints, and other problems that can lead t...
Read This Post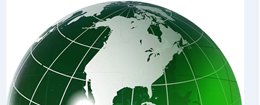 Products Engineered to Reduce Climate Change Impact
As the impact of greenhouse gases on the global climate becomes more apparent, companies are seeking to reduce the carbon footprint of their operations. In anticipation of this, the Chemtronics R&D team has been hard at work developing new products with much lower Global Warming Potential (GWP...
Read This Post
Order from an authorized distributor