Coventry™ 12807 Acetone Precision Cleaning Solvent
2
Request a Sample
Your Sample Request
Coventry™ 12807 Acetone Precision Cleaning Solvent
*=required field
Coventry™ 12807 Acetone Precision Cleaning Solvent
Coventry™ Acetone Solvent is a highly processed and filtered grade of acetone. Specifically engineered to create a low residue, high purity grade of solvent, this material excels in operations that require high solvency and very low residue. Acetone is a water-miscible, colorless and volatile liquid with a strong pungent.
Coventry Acetone is used to clean and prepare a variety of surfaces within critical environments:
• Cleaning
• Coupling agent
• Pharmaceutical
• Extraction
• Drying agent
Features & Benefits
Quickly removes greases and waxes from hard impervious surfaces
Low surface tension
Low toxicity
Evaporates quickly and leaves no residues, minimizes process time
Zero VOC and no ozone depleting chemicals
Order from an authorized distributor
FAQ's
How do I figure out the shelf life of a product?
The shelf life of a product can be found on either the technical data sheet (TDS), available on the product page, or by looking on the certificate on conformance (COC). The COC can be downloaded by going to https://www.chemtronics.com/coc. Once you have the shelf life, you will need to add it to the manufacture date for a use-by date. The manufacture date can be identified by the batch number. The batch code used on most of our products are manufacture dates in the Julian Date format. The format is YYDDD, where YY = year, DDD = day. For example, 19200 translates to the 200th day of 2019, or July 19, 2019. This webpage explains and provides charts to help interpret our batch numbers: https://www.chemtronics.com/batch-codes.
Articles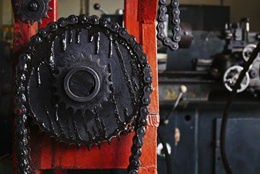 Ultimate Guide to Degreasers & Precision Cleaners
What is a degreaser? A degreaser (also called precision cleaner, maintenance cleaner, and specific for automotive repair, carb cleaner, brake cleaner) is a solvent or water-based cleaner designed to remove grease, oils, cutting fluids, corrosion inhibitors, handling soils, finger prints, and othe...
Read This Post