Request a Sample
Your Sample Request
Fiber Optic Connector Cleaning Swabs
*=required field
Fiber Optic Connector Cleaning Swabs
A wide variety of swabs are available that are designed specifically to clean fiber optic connectors. Swabs are constructed without adhesives and binders, and made of low linting materials to avoid bandwidth-robbing contamination.
Features & Benefits
May be used wet or dry to remove dirt and oil contamination
Free of fibers, seams, hard surfaces. binders and adhesives
Can be used with Electro-Wash® PX or CZ solvent cleaner
Applications
Clean fiber optic end faces and alignment sleeves
Removal of slurry from ferrule polishing fixtures
Clean test ports
CLICK HERE FOR SWAB SELECTION GUIDE
Articles
#1 Fiber Optic Cleaning Solution for a #2 Problem
You may not realize this, but when you send a message through our website, it isn't filtered by some robot or sent away to some faraway land for processing. It drops into my inbox. A request came through for information on fiber optic cleaning kits for a nearby waste incineration plant. Since this w...
Read This Post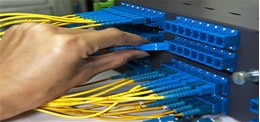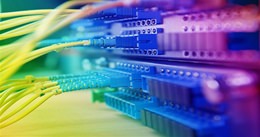 How To Clean and How Not to Clean Fiber Optic Connectors
When it comes to cleaning fiber optics, one must always inspect, clean and inspect fiber again. This post goes over the inspection and cleaning processes for fiber optic connections and also details what how not to clean your fiber optic connectors. Read more to get the best fiber cleaning practices...
Read This Post