FOCCUS FTTH Fiber Optic Cleaning Kits
3
Request a Sample
Your Sample Request
FOCCUS FTTH Fiber Optic Cleaning Kits
*=required field
FOCCUS FTTH Fiber Optic Cleaning Kits
Fiber Optic Construction Kit for end face cleaning and fusion splice prep
In this Fiber Optic Construction Kit, Chemtronics® has included all the cleaning supplies necessary for 2.5 mm end-face cleaning and successful fusion splicing in this convenient kit.
Electro-Wash® PX Precision Fiber Optic Cleaner and QbE® Cleaning System are included for performing the Combination Cleaning process. Swabs and wipes are included for cleaning the fusion splicer and work area. Swabs are also included for cleaning ferrules, alignment sleeves and backplane connections. Electro-Wash® MX Premoistened Wipes are included for tool and cable wiping.
All the swabs are packaged in rugged tubes for field operations. The kit bags are made from tough nylon for long life. They are equipped with a carabineer to clip on a tool belt for transport or to clip a cable for convenient access.
FTTH Fiber Optic Cleaning Kits Include:
1 – QbE® Cleaning Platform (200 sheets)
1 – Electro-Wash® PX Precision Fiber Optic Cleaner (ES810)
1 – 2.5mm Foam Fiber Optic Swabs (50 swabs, 48042F)
1 – V-Groove and Ferrule Cleaning Swabs (50 swabs, 38542F)
1 – Fusion Splice Mirror Cleaning Swabs (15 swabs, 51125F)
1 – Lint-Free Precision Wipes (100 4"x4" wipes, 6704F)
5 – Electro-Wash® MX Universal Cleaner Wipes (1 wipe per pack, CP421)
1 – Instructions
1 – Rugged Bag with carabineer attachment
Features & Benefits
Perfect for crews performing fusion splice operations, shipping kits to remote locations
Cleaning supplies necessary for 2.5 mm end-face cleaning and successful fusion splicing
Use Electro-Wash® PX Universal Cleaner to clean the fusion splicer, mirror and V-groove


| | |
| --- | --- |
| Shelf Life | See Indv. Products in Kit |
| Shipping Name | Consumer Commodity ORM-D |
Order from an authorized distributor
FAQ's
How do I figure out the shelf life of a product?
The shelf life of a product can be found on either the technical data sheet (TDS), available on the product page, or by looking on the certificate on conformance (COC). The COC can be downloaded by going to https://www.chemtronics.com/coc. Once you have the shelf life, you will need to add it to the manufacture date for a use-by date. The manufacture date can be identified by the batch number. The batch code used on most of our products are manufacture dates in the Julian Date format. The format is YYDDD, where YY = year, DDD = day. For example, 19200 translates to the 200th day of 2019, or July 19, 2019. This webpage explains and provides charts to help interpret our batch numbers: https://www.chemtronics.com/batch-codes.
Articles
#1 Fiber Optic Cleaning Solution for a #2 Problem
You may not realize this, but when you send a message through our website, it isn't filtered by some robot or sent away to some faraway land for processing. It drops into my inbox. A request came through for information on fiber optic cleaning kits for a nearby waste incineration plant. Since this w...
Read This Post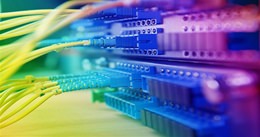 How To Clean and How Not to Clean Fiber Optic Connectors
When it comes to cleaning fiber optics, one must always inspect, clean and inspect fiber again. This post goes over the inspection and cleaning processes for fiber optic connections and also details what how not to clean your fiber optic connectors. Read more to get the best fiber cleaning practices...
Read This Post