CircuitWorks Gold Guard Pen
4
Request a Sample
Your Sample Request
CircuitWorks Gold Guard Pen
*=required field
CircuitWorks Gold Guard Pen
Pen for cleaning and lubricating gold and other noble metal contacts and connectors
CircuitWorks Gold Guard Pen is engineered to clean, lubricate and protect gold, silver, platinum and other precious metal contacts. It is a high performance contact cleaner and lubricant dispensed by a convenient marker pen delivery system. The Gold Guard lubricant offers protection from oxidation and corrosion while improving contact and conductivity.
Features & Benefits
Cleans and leaves protective polyphenyl ether lubricant in one easy step
Extends life of noble metal contacts
Chisel tip marker for exact delivery to the contact
Safe on metals and plastics
Shelf Life
5 yrs.
Shipping Name
Consumer Commodity ORM-D
Specs

ANSI/IPC J STD-001, IPC-7711
Order from an authorized distributor
FAQ's
How do I figure out the shelf life of a product?
The shelf life of a product can be found on either the technical data sheet (TDS), available on the product page, or by looking on the certificate on conformance (COC). The COC can be downloaded by going to https://www.chemtronics.com/coc. Once you have the shelf life, you will need to add it to the manufacture date for a use-by date. The manufacture date can be identified by the batch number. The batch code used on most of our products are manufacture dates in the Julian Date format. The format is YYDDD, where YY = year, DDD = day. For example, 19200 translates to the 200th day of 2019, or July 19, 2019. This webpage explains and provides charts to help interpret our batch numbers: https://www.chemtronics.com/batch-codes.
Articles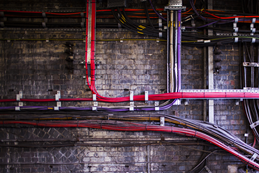 Overcoat Pen Can Lock Together Connector and Lock Out Moisture
The electronics industry has long used 'gold finger protectants' to reduce this wear. These lubricants are administered by a pen or swab tool and do not float or freeze. Hybrid electrical and fiber optic connectors are only some of the esoteric designs that include TFOCA-II, DOD 'football ferrules' ...
Read This Post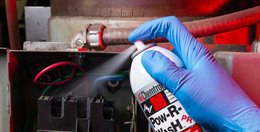 Ultimate Guide to Contact Cleaners
You're getting intermittent issues with your device, so you suspect there's contamination in the electrical contacts. Dust, dirt, grease, and oxidation contamination can increase electrical resistance in contact areas. That means the current flow is potentially reduced or interrupted, affecting the ...
Read This Post
Ultimate Guide to Benchtop PCB Rework & Repair
The reality is that no soldering operation produces perfect assemblies every time. Even the highest quality components fail from time-to-time. That's why understanding the best rework and repair methods and materials is so important for those who manufacture, maintain, or repair printed circuit boar...
Read This Post