4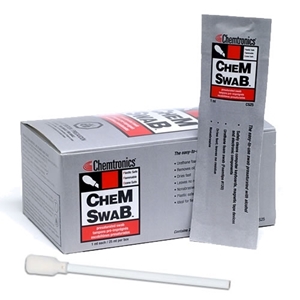 Chemswab Alcohol Swabs
Foam swab presaturated with 91% isopropyl alcohol
Chemswab™ Presaturated Swabs are general purpose, lint-free alcohol cleaning swabs. Chemswab™ Presaturated Swabs contain ultra-pure isopropyl alcohol (91% IPA / 9% Pure Water) on a urethane foam swab. They are excellent for general purpose cleaning of computers, office and laboratory equipment. These highly effective cleaning swabs are ideal for cleaning sensitive surfaces, electronics components, touch keypads, keyboards, and instrument housings. Chemswab™ quickly and safely removes handling soils, dirt, and oxides from PCB's, mechanical/electrical assemblies and other electronic equipment. Chemswab™ is especially effective in removing ink and permanent marker.
Features & Benefits
Urethane foam swab (Foamtips™ #120) presaturated with ultra-pure IPA
Evaporates quickly with no residue or contamination
Nonabrasive
Safely cleans computer keyboards, magnetic tape devices and electronic components
Ideal for field service kits
Applications
Safely cleans computer keyboards, optical and magnetic tape devices and electronic components
| | |
| --- | --- |
| Call-outs | IBM - 19F3213 |
| Shelf Life | 2 yrs |
| Shipping Name | Swabs |
Order from an authorized distributor
FAQ's
How do I figure out the shelf life of a product?
The shelf life of a product can be found on either the technical data sheet (TDS), available on the product page, or by looking on the certificate on conformance (COC). The COC can be downloaded by going to https://www.chemtronics.com/coc. Once you have the shelf life, you will need to add it to the manufacture date for a use-by date. The manufacture date can be identified by the batch number. The batch code used on most of our products are manufacture dates in the Julian Date format. The format is YYDDD, where YY = year, DDD = day. For example, 19200 translates to the 200th day of 2019, or July 19, 2019. This webpage explains and provides charts to help interpret our batch numbers: https://www.chemtronics.com/batch-codes.
Articles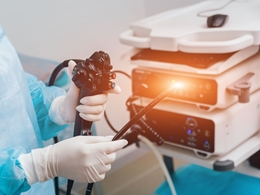 Endoscope Maintenance Guide
The analysis and proper diagnosis of human internal organ conditions are critical to ensure optimal health. Among the equipment used in such procedures, two examples which perform internal diagnostic services are the Laparoscopy and Endoscopy devices. Although both of these have elements inserted i...
Read This Post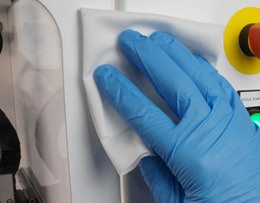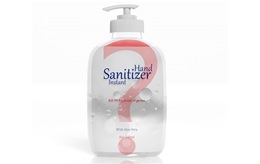 How to Avoid Products with Methanol Contamination
The FDA has issued a warning about methanol contamination in over 75 different hand sanitizers on the market. Methanol is a toxic alcohol that can contaminate other safer alcohols commonly used for disinfecting hard surfaces: ethanol (aka ethyl alcohol) and isopropanol (aka isopropyl alcohol, IPA). ...
Read This Post