Electro-Wash PR Degreaser
7
Electro-Wash PR Degreaser
Electro-Wash® PR is a fast drying, one step degreasing agent and cleaner that is safe for most plastics. Engineered with very low surface tension, this high pressure aerosol formulation flushes areas clean and evaporates instantly leaving no residue.
Features & Benefits
Safe on plastics
Flammable
Dries fast
Leaves no residue
Penetrates hard to reach areas
Aerosol utilizes All-Way Spray valve; sprays in any direction
Applications
Cleans oils and grease from hand tools
Removes grease quickly from bearing assemblies
Cleans carbon and oxides from motor assemblies
| | |
| --- | --- |
| Shelf Life | 5 yrs. |
| Shipping Name | Consumer Commodity ORM-D |
Order from an authorized distributor
FAQ's
Articles How do I properly dispose of an aerosol can after it is empty?
It may be different state-by-state, so contact your state environmental agency for regional specific regulations. For a general guideline, here is the process according to EPA hazardous waste regulations 40CFR. The can has to be brought to or approach atmospheric pressure to render the can empty. Pu...
Read This Post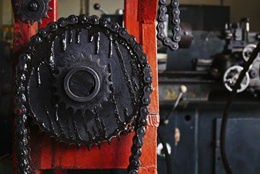 Ultimate Guide to Degreasers & Precision Cleaners
What is a degreaser? A degreaser (also called precision cleaner, maintenance cleaner, and specific for automotive repair, carb cleaner, brake cleaner) is a solvent or water-based cleaner designed to remove grease, oils, cutting fluids, corrosion inhibitors, handling soils, finger prints, and othe...
Read This Post