Typhoon Blast 70 Duster
Typhoon Blast™ and Typhoon Surge™ are the newest class of dusters from Chemtronics, specifically formulated to minimize the use of global warming compounds. They are formulated with HFO-1234ze, a new material that has a significantly lower global warming potential (GWP) than previous materials used for dusters. This new material has a GWP of less than 1, and compares very favorably to HFC-134a (GWP of 1300) and HFC-152a (GWP of 140). In addition, since it has a short atmospheric lifetime with a very low photochemical ozone creation potential, it is not expected to be classified as a VOC.
Features & Benefits
Ultra-low Global Warming Potential (GWP)
High powered cleaning strength
Nonflammable
Zero VOC
Safe on plastics
Filtered to 0.2 microns
Leaves no residue
100% HFO-1234ze
Safe on plastics
Applications
Removing dust build up from circuit boards
Cleaning insulating debris from pin connectors
Removal of entrapped solvent from under surface mount devices
| | |
| --- | --- |
| Shelf Life | 10 yrs. from production |
| Shipping Name | Cleaning Compound |
FAQ's
Articles How do I properly dispose of an aerosol can after it is empty?
It may be different state-by-state, so contact your state environmental agency for regional specific regulations. For a general guideline, here is the process according to EPA hazardous waste regulations 40CFR. The can has to be brought to or approach atmospheric pressure to render the can empty. Pu...
Read This Post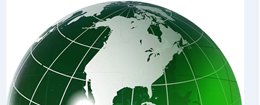 Products Engineered to Reduce Climate Change Impact
As the impact of greenhouse gases on the global climate becomes more apparent, companies are seeking to reduce the carbon footprint of their operations. In anticipation of this, the Chemtronics R&D team has been hard at work developing new products with much lower Global Warming Potential (GWP...
Read This Post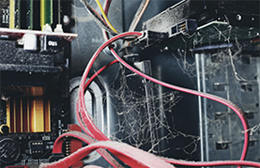 Ultimate Guide to "Canned Air" / Aerosol Dusters
Aerosol Duster, which is commonly referred to as "canned air", "compressed air", and "dusting gas", is used knock dust and dirt loose with a pressurized blast. On a production line, it's not unusual to see compressed air lines dropped for this purpose. Whi...
Read This Post