View Product Selection Guide
Specimen Collection Swabs
Coventry specimen collection swabs are used for the collection and transport of specimens to the microbiology laboratory for organism recovery.
These materials can be used for diagnostic testing for SARS-CoV-2 (novel coronavirus), which includes nasopharyngeal (NP) and oropharyngeal (OP) specimen collection.
Any materials chosen for diagnostic testing must be qualified per FDA and/or CDC guidelines. For more information on proper processing of sampling materials, refer to the CDC's online resource "Interim Guidelines for Collecting, Handling, and Testing Clinical Specimens from Persons for Coronavirus Disease 2019 (COVID-19)." (https://www.cdc.gov/coronavirus/2019-ncov/lab/guidelines-clinical-specimens.html)
Choose Your Product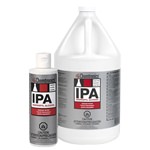 Ask us how we can improve your process.