CircuitWorks Thermal Paste
5
Request a Sample
Your Sample Request
CircuitWorks Thermal Paste
*=required field
CircuitWorks Thermal Paste
Thermal compound for heat transfer away from electronics and electrical components
CircuitWorks® Thermal Paste facilitates heat transfer away from electrical/electronic components. This heavy consistency material is thickened with a heat conductive filler to maintain a positive heat sink seal in electrical/electronic equipment.
Heat Sink Grease (CT40-5)
Silicone-base
Thermally stable from -40°F(-40°C) to 392°F (200°C)
Meets MIL-DTL-47113D Type I
Silicone Free Thermal Paste (CW7270)
Silicone free compound avoids silicone migration
Thermally stable from

-99.4°F(-73°C) to 392°F (200°C).

Exceeds MIL-C-47113 for thermal conductivity
Boron Nitride Thermal Paste (CW7250, CW7250KG)
Provides maximum thermal conductivity with superior dielectric properties
Silicone free compound will not harden or dry out
Thermally stable from -99ºF (-73ºC) to 392ºF (200ºC)
Exceeds MIL-C-47113 for Thermal Conductivity
---
Features & Benefits
Facilitates heat transfer between circuit components and heat sinks
Excellent thermal and dielectric properties
Will not dry out, harden, or melt
Noncorrosive and nonflammable
Specifications

MIL-DTL-47113D

ANSI/IPC J STD-001, IPC-7711
Shelf Life5 yrs.Shipping NameAdhesives N.O.I
Order from an authorized distributor
FAQ's
My thermal paste seems like it's getting dried out. Can I re-solvate it?
Try adding VMP naphtha (a common paint thinner) to the compound at approximately 1 part VMP to 100 parts compound. Mix thoroughly to get it back to the consistency required. This is mostly by "eyeball" so you may need a little less or a little more, depending on how dry the material is.
How do I figure out the shelf life of a product?
The shelf life of a product can be found on either the technical data sheet (TDS), available on the product page, or by looking on the certificate on conformance (COC). The COC can be downloaded by going to https://www.chemtronics.com/coc. Once you have the shelf life, you will need to add it to the manufacture date for a use-by date. The manufacture date can be identified by the batch number. The batch code used on most of our products are manufacture dates in the Julian Date format. The format is YYDDD, where YY = year, DDD = day. For example, 19200 translates to the 200th day of 2019, or July 19, 2019. This webpage explains and provides charts to help interpret our batch numbers: https://www.chemtronics.com/batch-codes.
Articles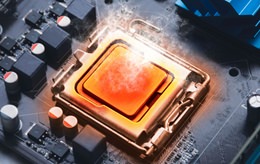 Repairing & Avoiding Electronic Faults with Thermal Paste
Thermal grease, also known as thermal paste or thermal compound, is a substance used to improve the thermal conductivity between two surfaces, typically between a microprocessor and a heat sink. The purpose of thermal grease is to fill in the microscopic gaps and imperfections on the surface of the ...
Read This Post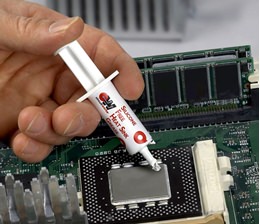 Circuit-Works Thermal Paste User's Guide
Thermal paste is called a lot of names, including thermal compound, heat sink compound, and thermal grease. Its job is to fill the gap between a heat generating device, most commonly a CPU, and the thermal transfer device, or mechanical heat sink. Why is thermal paste needed? CPU's run very hot, and...
Read This Post
Ultimate Guide to Benchtop PCB Rework & Repair
The reality is that no soldering operation produces perfect assemblies every time. Even the highest quality components fail from time-to-time. That's why understanding the best rework and repair methods and materials is so important for those who manufacture, maintain, or repair printed circuit boar...
Read This Post