Cleanroom Wipes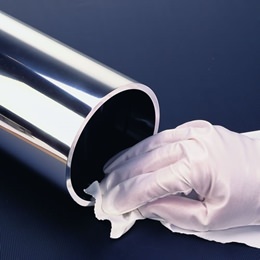 Coventry™ cleanroom wipes keep contamination out of your process, improve yield, and perform consistently, shipment to shipment. To manufacture a Coventry swab, we start with engineered clean materials. Polyester materials are laundered first in our Class 10 (ISO Class 4) cleanroom.
No Products Available for this category.
---
Articles
---
Introducing The Lean-Design Poly Wiper!
Just The Material You Need . . . Without All The Waste How do you reduce wiper cost without impacting quality? Cut 20-30% out of your wipe cost by changing from the standard 9"x9" (23cm x 23cm) size to 6"x9" (15cm x 23cm). The new Coventry™ Laundered Poly Wiper giv...
Read This Post